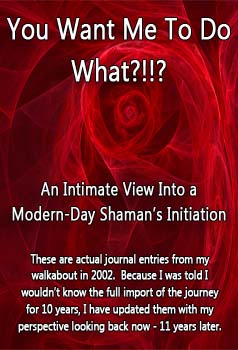 So, while the country stands on the brink of war, I start out on the day that marks the end of the old life and the beginning of the new. This morning, I finish up at Tony's, then head off to teach classes at Foxboro Middle School, and then I head in to speak to my new boss about the plans for the Job Fair I'll be working tomorrow. I still haven't discussed what I'll be making and I won't this week because it seems that the owner I have to discuss this with is still in San Diego and won't be back until Friday night. But I will be getting an office and voice mail today, so I am getting closer…
* This is part of an ongoing series of posts detailing what happened on a spiritual pilgrimage that I took in 2002. To start from the beginning, go to July 2, 2013. To see the entire spiritual journey as it gets published, click on the category "You Want Me To Do WHAT?!!?" to see all of the posts.
Join The Mailing List
Get access to special offers and insights into new ways of being.