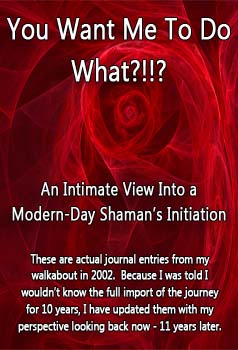 I've been having a series of dreams over the last few days that people are kidnapping me, harming my life, and killing me. I had a dream described to me this morning in which another person and I were trying desperately to find something and then find a way out of a building. All in a panic. Is anyone else having similar dreams?
* This is part of an ongoing series of posts detailing what happened on a spiritual pilgrimage that I took in 2002. To start from the beginning, go to July 2, 2013. To see the entire spiritual journey as it gets published, click on the category "You Want Me To Do WHAT?!!?" to see all of the posts.
Join The Mailing List
Get access to special offers and insights into new ways of being.