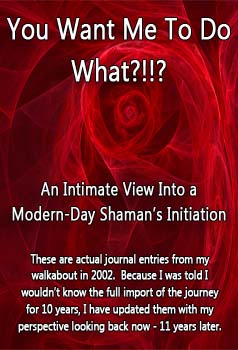 Well it seems that the alternate portions of my trip to Colorado are out. I received an email back from Dan Simmons (quick response) saying that he appreciated the request, but was working under a heavy deadline and didn't have the time to meet. Turns out to be just as well, since I couldn't get anywhere with the Naropa people either. Sigh. Perhaps this is the universe's way of saying "stop planning so much!"
*  This is part of an ongoing series of posts detailing what happened on a spiritual pilgrimage that I took in 2002.  To start from the beginning, go to July 2, 2013.  To see the entire spiritual journey as it gets published, click on the category "You Want Me To Do WHAT?!!?" to see all of the posts.
Join The Mailing List
Get access to special offers and insights into new ways of being.