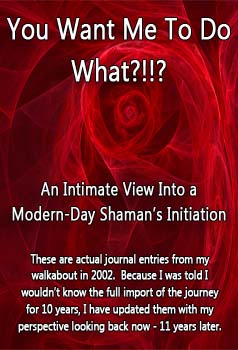 OK – I have a firm commitment for a job starting Wednesday next week, full time working as a Recruiter/Trainer for 8 real estate offices. Still have to negotiate the salary and commission stuff, but other than that, it's all set. Woo hoo! One more step towards self-sufficiency. All I need now is my own place and I'm back on track.
* This is part of an ongoing series of posts detailing what happened on a spiritual pilgrimage that I took in 2002. To start from the beginning, go to July 2, 2013. To see the entire spiritual journey as it gets published, click on the category "You Want Me To Do WHAT?!!?" to see all of the posts.
Join The Mailing List
Get access to special offers and insights into new ways of being.