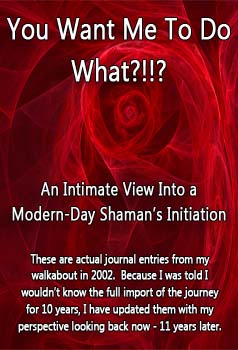 I have arrived once more in Kansas City. After a brief snafu involving Crow forgetting I was coming, I managed to get in, get my bed set up, and I am getting ready to head off to sleep. Tomorrow I head out to Cincinnati, OH for a few days with Keter. I'll be able to update you more on the happenings of the last week then. Must sleep now…
* This is part of an ongoing series of posts detailing what happened on a spiritual pilgrimage that I took in 2002. To start from the beginning, go to July 2, 2013. To see the entire spiritual journey as it gets published, click on the category "You Want Me To Do WHAT?!!?" to see all of the posts.
Join The Mailing List
Get access to special offers and insights into new ways of being.