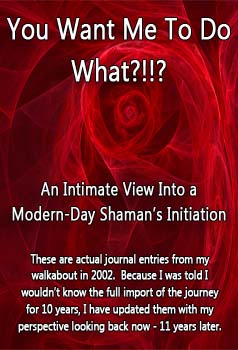 My Aunt showed up for her reading last night with a basket full of seed beads from my cousin Dorsey. She sent a note with them saying that she knew that I didn't use this type of beads in my jewelry but perhaps I could trade them with another beader for something I could use. Little did she know I just got my first seed bead lesson and was itching to get started on practicing. I now have a TON of seed beads of all different colors, and thread and needles to make them into things. The only thing missing from the basket was a lump of beeswax, which, conveniently, Michelle had given me after our lesson. I love my life.
* This is part of an ongoing series of posts detailing what happened on a spiritual pilgrimage that I took in 2002. To start from the beginning, go to July 2, 2013. To see the entire spiritual journey as it gets published, click on the category "You Want Me To Do WHAT?!!?" to see all of the posts.
Join The Mailing List
Get access to special offers and insights into new ways of being.