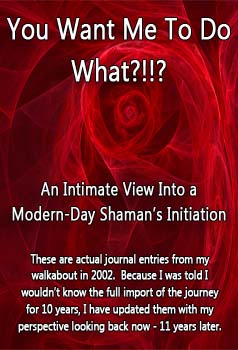 Faith is a funny thing. It seems so strong and yet so ubiquitous. I worried about losing my faith as part of this process. Yet faith is nothing more than a choice. A choice we make every day, every hour, every minute. A choice to believe in something. To lose faith, one needs merely to change one's mind. To keep faith, one needs only to choose to. Faith is choice and choice is power.  (2013 Update – Yeah.  What she said.)
*  This is part of an ongoing series of posts detailing what happened on a spiritual pilgrimage that I took in 2002.  To start from the beginning, go to July 2, 2013.  To see the entire journey as it gets published, click on the category "You Want Me To Do WHAT?!!?" to see all of the posts.  
Join The Mailing List
Get access to special offers and insights into new ways of being.